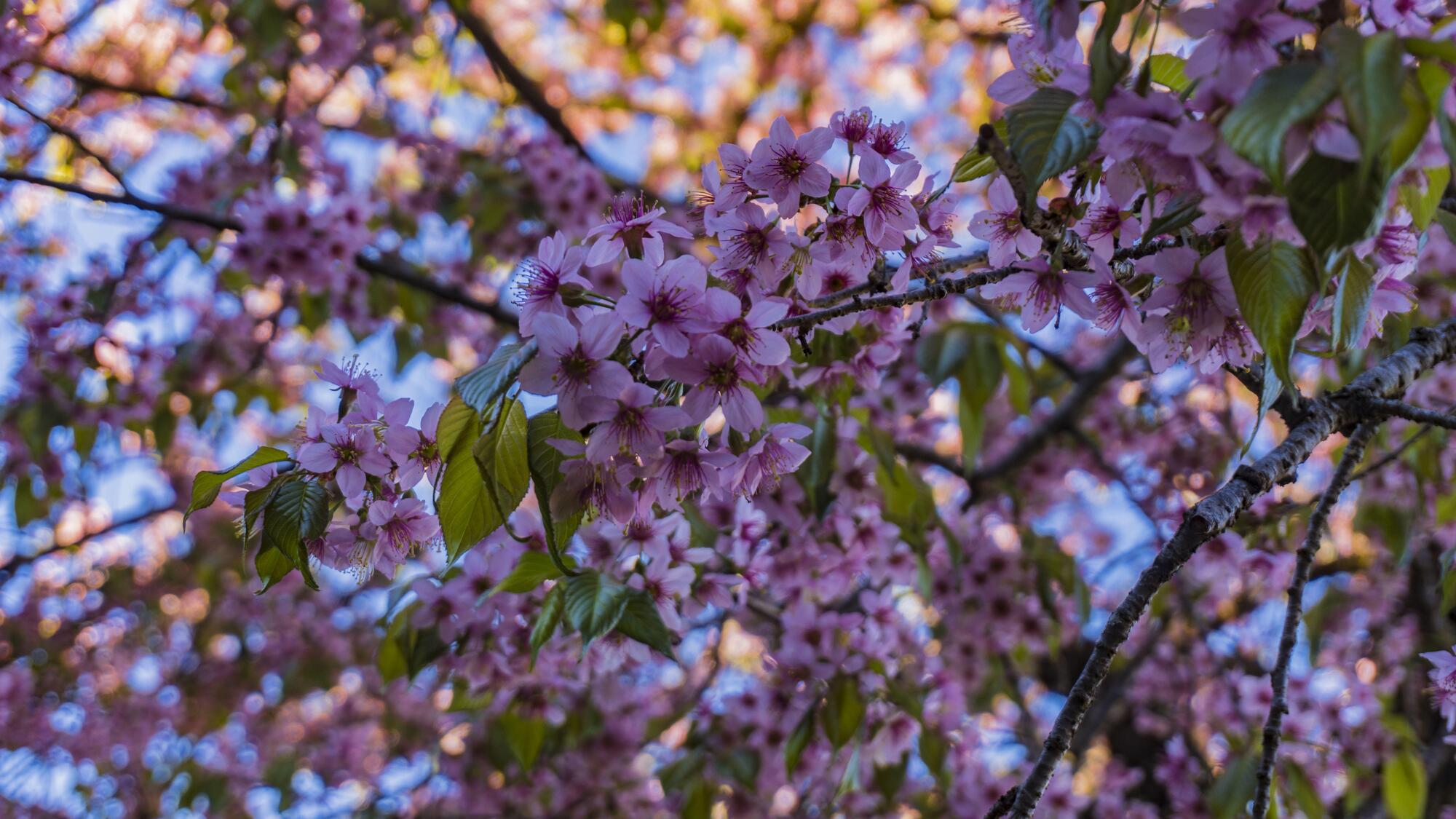 Cherry Blossoms Society is a Non-Governmental Organisation (NGO) registered as a Society numbering H/RS-5116 on December 11, 2008 and as NGO for Persons with Disabilities (PwD) numbering SW/HWRS-07 on November 23, 2010.
Cherry blossoms symbolize "clouds" due to their nature of blooming en masse, besides being an enduring metaphor for the ephemeral nature of life. Cherry blossoms are a symbolic flower of the spring, a time of renewal, and the fleeting nature of life.
In India, the cherry blossoms, most notably in Himalayan states like Himachal Pradesh, Uttarakhand, Jammu & Kashmir, Sikkim, and northern districts of West Bengal, along with Garo Hills and Khasi Hills in Northeast India where Prunus cerasoides is native to. They can also be seen in various British-era botanical gardens, especially in Nilgiri Hills in the Western Ghats in southern India. Prunus cerasoides, called wild Himalayan cherry, Indian Wild Cherry, and Sour Cherry, is known in Hindi as Padam or Padmakashtha. Among Hindus in Himachal Pradesh and Uttarakhand, it is considered sacred and associated with Lord Vishnu.